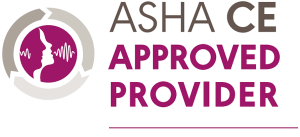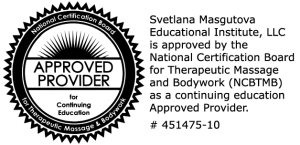 MNRI® Tactile Integration
Dates: September 1-2, 2012
Location: Campbell, CA
Address: Simoneon Pediatric Center
Address: 2542 S Bascom Ave, Campbell, CA 95008
Address:
Address: (408) 559-9556
The Masgutova Method® is a set of programs focused on the restoration and maturation of primary movements, reflexes, coordination systems, skills for optimal performance of natural mechanisms, developmental processes, brain functioning, and sensory-motor integration. The Masgutova Method® is oriented on the stimulation of reflex patterns in order to awaken natural, genetic motor resources, self-regenerating strength of motor memory and sensory-motor coherence. This achievement innately carries the implication of the fulfillment of all potentials within movement abilities and learning skills.

The Mission of the Svetlana Masgutova Educational Institute® Neuro-sensory-motor Reflex Integration, LLC is to provide children and adults reliable knowledge and safe tools for the use of natural, genetic motor resources to facilitate successful neuro-sensory-motor development and joyful learning.
Course Overview:
Skin, our largest organ, forms the boundary between our physical being and the outside world. It also houses the tactile system, which allows the body to access tactile sensations from the outside world. The skin possesses eleven different tactile receptors to distinguish the broad array of tactile stimuli input encountered by the body. This set of tactile receptors helps to inform and prioritize incoming sensory information for the central nervous system to process. Once processed, the central nervous system directs the body's actions in response to ever-changing tactile conditions. Due to congenital issues or trauma (in utero, at birth, or anytime after birth), tactile system challenges can result, causing any one of the following conditions.
Hyper-sensitive Tactile System – Also referred to as tactile defensiveness, this results in a negative, over-reaction to touch that typically would not be a problem. A person with a hyper-sensitive tactile system will often respond negatively to hugs, having their hair brushed or nails clipped, and complain about various textures, seams, tags and avoid wearing any form fitting clothes. A simple skin scrape can elicit a reaction expected for a far more debilitating wound.
Hypo-sensitive Tactile System – A person with a hypo-sensitive tactile system often does not respond to tactile input that would cause most people to act. A deep cut, a hard push, or other forms of physical harm lead to little or no reaction. Tactile input important to taking action and avoiding harm, is often missed by a person with a hypo-sensitive tactile system, leaving them at risk for great harm. People with hypo-sensitive tactile systems often seeking more intense sensory stimulation in an effort to register sensation.
Non-Functioning Tactile System – A non-functioning tactile system is simply not working.
The reactions of a person with either a hyper- or hypo-sensitive tactile systems, often seem bigger or smaller than normal conditions would dictate. Such disproportionate reactions are often an indication that an individual's tactile system is not appropriately engaged and integrated. The MNRI Tactile Integration program uses neuro-tactile techniques to stimulate different receptors in the skin, working to appropriately engage and integrate the tactile sensory system within the complete mind/body system. When the tactile system is integrated, the brain stem relaxes defensive reflexes, and opens the entire system to an experience of safety in which emotion and behavioral regulation improves and healthy motor, communication, and cognitive development can proceed.
Professionals, parents and caregivers interested in learning more about the MNRI Method and its various programs are encourage to attend this course early on, given the fundamental role it plays in emotional and behavioral regulation, and overall maturation and development. The Tactile Integration course explores in great detail the physiology and psychology of the tactile system, the developmental effects of over- and under-sensitive receptors, and the importance of an appropriately integrated tactile system to the process of integrating all motor reflex movement and patterns.
The MNRI Tactile Integration course explores:
The general MNRI Method and role played by the Tactile Integration Program
Tactile integration and how it relates to motor reflexes and other important body systems
The neurophysiologic and psychological dynamics of the tactile system
The role tactile integration plays in establishing a foundation for motor, communication and cognitive development, and emotional and behavioral regulation
MNRI techniques designed to assess, activate, and integrate tactile sensitivities
How to create MNRI tactile integration programs for individual clients
How to incorporate use of MNRI Tactile Integration course content into daily client and home practice
DOWNLOAD FULL COURSE DESCRIPTION +
Course Hours: 16
CEUs: This course is offered for 1.6 ASHA CEUs
(Introductory level, Professional area)
CE Hours: This course is offered for 16 NCBTMB CE Hours
Policies & Disclosures:
The most valuable part of this experience was learning how to do the therapy myself, and be able to continue this program at home...