About
About
Our Mission: We empower and support our global community to develop their fullest potential through neurodevelopment education on the profound simplicity of reflex integration. Here, the impossible is possible.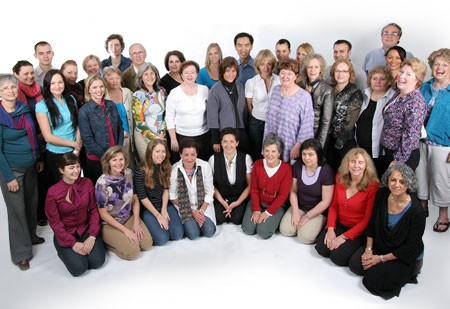 The Svetlana Masgutova Educational Institute (SMEI) provides health, wellness and educational professionals, parents, and caregivers with non-invasive techniques to address maturational, developmental, and life challenges.
Svetlana Masgutova, Ph.D is the originator of the Masgutova Method®, a comprehensive set of programs that focus motor reflex and sensory system integration. Dr. Masgutova developed the Masgutova Method following her graduate and doctoral work in Russia where she had access to a broad cross section of pioneering Russian research, and after attending to the survivors of the Ufa train accident, where hundreds of people, many of them children, perished or were severely injured and traumatized.
Since 1989, Dr. Masgutova has been researching the influence of motor reflex and sensory integration on the different aspects of motor, communication and cognitive development, and emotional and behavioral regulation, to the great benefit of those who have accessed her knowledge and approach. Dr. Masgutova's organization has served over 85,000 children and adults spanning 25 countries, including Russia, Poland, Germany, France, Canada, Hong Kong, and the United States. The organization has also sponsored over 50 Family Educational Conferences and has trained over 8,000 MNRI students, parents, and caregivers.
It is through this work that Dr. Masgutova has come to understand that "...the integration of early movements is the key to successful development, joyful learning and a happy life."
We invite you to learn more about Dr. Masgutova, the scientific underpinnings that shaped her MNRI Method and the catastrophic event that brought everything together for the formation of the Masgutova Method. In addition we have included basic information about the current Masgutova team structure and answers to the most commonly asked questions.
MNRI Code of Conduct and Code of Ethics
The Svetlana Masgutova Educational Institute® is proud of the values with which it conducts business. SMEI has a strong commitment to ethics, integrity, excellence, respect, compassion, honesty, and diversity and inclusion. We are committed to working in a judgment-free environment that fosters love and acceptance with joy. We believe in embracing and celebrating diversity in all forms, including gender, ethnicity, diagnosis, age, geographic location, religion, and political beliefs. Our values define our work, and our work defines our values. Our core values define the means by which we do business and interact with our families, course participants, MNRI® Core Specialists, MNRI® Cores in Training, MNRI® Instructors, and MNRI® Staff. Doing the right thing every day for the benefit of those whom we work with and serve is critical to our ongoing success. SMEI has and will continue to uphold the highest levels of business ethics, conduct, and personal integrity in all types of transactions and interactions. Our task is not to solve problems but to find solutions. We value the belief that every single individual can access their highest genetically given potential. It is our honor to facilitate positive changes through MNRI and neurodevelopment.
To this end, this Code of Conduct and Ethics serves to:
Emphasize the company's commitment to ethics, conduct, and compliance with the law
Set forth basic standards of ethical and legal behavior
Provide reporting mechanisms for known or suspected ethical or legal violations
Help prevent and detect wrongdoing
SMEI expects its MNRI® Core Specialists, MNRI® Cores in Training, MNRI® Instructors, and all MNRI® Staff to protect the reputation for integrity in the global marketplace.