About
Our Stories
Apr. 13, 2020

Faith, hope, and love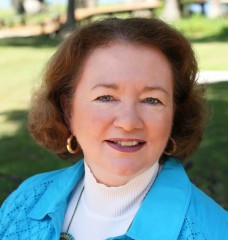 This time of medical crisis in our world has given me time to really contemplate what really matters: Faith, Hope, and Love. Over the past year, I have really been looking at how important my FAITH in God's plan for me has evolved. At this stage of life, I understand that all things are as they should be, no matter what my judgement of good or bad may be. COVID-19 will pass, and we will be left with its aftermath.
What can we learn and change with this knowledge and more important with this knowing? Maybe things like just a few months of people, cars, and businesses being pulled back off the streets, and the sky clears up and birds can be heard singing. Also, I have been preparing for more surgery, and during this time at home — without being able to fulfill my typical family and client wants and needs — I have the time to rest and take a nap, allowing my body quiet its scream of bone pain and need to push to make all work.
This leads me into hope. Hope that we all will have a new normal that is kinder to mankind and nature. A slower pace and more awareness of what is truly important in relationships, work, and family. Maybe we will see how old patterns of behaviors we were not even aware of are no longer needed. Hope that we can continue to use new technology to stay connected in ways never approached before. Hope that in a slower, calmer environment, surgery will not be necessary or hope that if needed, it will be successful this time.
And then there is love. This time in isolation has given me and apparently many of my MNRI® Family the time to put into action how much we can come together, learn from the innate, genius work of Dr. Masgutova and her family, and share our love and caring for each other. Also being separated from my natural family has made me so aware of how deeply I love them. I have also learned how much the little things in life and nature are so fulfilling and bring such deep natural peace and joy.
In conclusion, I am not too upset over this Nature Made Slowdown. Yes, my businesses are greatly reduced or shut down all together, my family is scattered and not available for me to touch. However, I have greatly increased my belief in being still, listening and exploring how Faith, Hope and Love is moving to the forefront of my life.